Silver
August 10, 2010
Silver raindrops fall down.
The sky is crying joyfully

The fragrance left behind is blissful;
lilac, cherry blossom, sweet pea.

I remember sticking a thermometer
in a pot of boiling water.

A sudden 'ding!' as the thermometer breaks,
silver liquid escaping into the pot.

Smile at me,
won't you please?

I want to see your perfect,
not quite white, not quite straight teeth.

Tell me something
I didn't know.

I want to hear your liquid,
silver voice, bubbling in my ears.

I wish I could catch my breath
enough to say something back.

I don't think you're boring.
You leave me speechless.

I'm just afraid that silver liquid
will cover everything.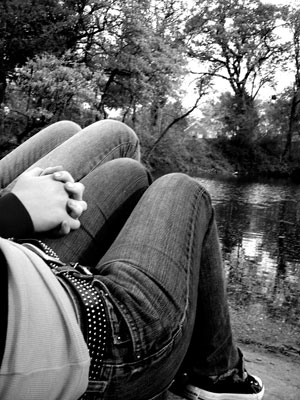 © Lauren R., Edmond, OK