Lead Me Home
August 2, 2010
Walking along another unmarked path
Wondering if this world is out to test all I have
His funeral was just yesterday
His death is testing the boundaries of all I know

I never want to see another lifeless face
I never want to fill that empty space these people keep leaving
Why, Lord, do they have to go so soon?

Summer just got harder
Another life I once knew was lost today
I know I should be happy for them
But I can't find all my selflessness I've been storing
I just can't believe one death kept a life from living
One death put it all on hold
And yet in death those people are still living
We just can't see them once they go.

Oh, Lord, I've got so many questions on my mind
Most of them begin with, "Why, why, why?"
Save me, Lord, from my own self
Protect the people from all the pain.
Wrap them in Your arms
Whisper in their ears
Let them know that normal just took on a whole new meaning

I see the birds in the sky
The grass and trees below
I walk along my unmarked path
To find my way home again
I guess, that's all those deaths did
Was lead them home again.
I'll never forget
And I'll never know
Why I've got to miss them
They could still be here, near me
Instead I got the news on two fateful mornings
I put my trust in You:
Lead me home.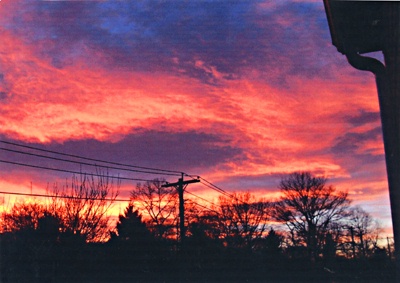 © Robbie M., Milford, CT