My Miracle
August 2, 2010
There is a boy who melts my heart
his sparkling eyes reflect someone's work of art.
When he smiles that beautiful smile, it causes his dimples to dance & with him anything feels possible, no longer live the words "I can't." With him I can take a risk of revealing my flaws, he shows me what beauty can come from risk and chance.
Through his humor shines his passion for God and children & through his competative nature, in games like air hockey, he doesn't just let me win.
My head upon his shoulder washes away clouds of doubt & God uses his spirited personality to remind me what life's about.
God uses his hugs to help me feel held & safe, and "anywhere with him" could be called my favorite place, never could I grow tired of his warm and genuine embrace.
Though now he is there & I am here, I think of him when gazing into the playful eyes of a young, innocent deer, He pulled me out of my shadowing fear & through his comfort, joy, laughter, and love, reminds me our Father is always near, smiling down at us from above.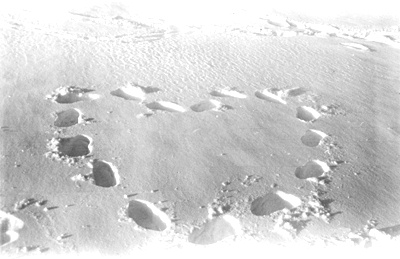 © Kim B., Marblehead, MA