the day you left
August 1, 2010
The day when you went away,
I couldn't tell you what I wanted to say,
You just left I didn't know why,
You never even said goodbye.

You just left you didn't say where,
You looked at me like you didn't care,
I was too young to see what was wrong,
I didn't know what was going on.

I stood on my own at our front door,
I didn't know how long you were going for,
As you walked away I watched every pace,
As I let the tears roll down my face.

I sat at that door for hours on end,
Waiting for you to come home again,
As I sat with the rain pouring down,
I realised you would never turn around.

As the years have passed me by,
I've somehow lost the will to try,
When you left you made up your mind,
A place in your heart I will never find.

When you come back I won't be there,
As now it's me that doesn't care,
You just left me at that door,
But now I don't need you anymore.

So when I think about the day you went,
I now know what it meant,
I realised I didn't need you any longer,
so thankyou day, for making me stronger.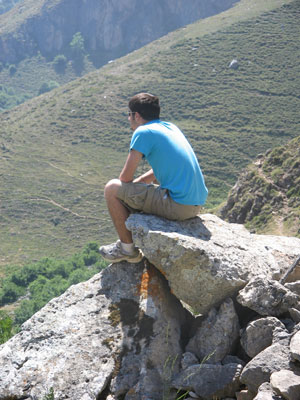 © Bonnie K., San Antonio, TX