The Eve of Night
August 6, 2010
My favorite time of day
Is on the eve of night,
When the covers of the heavens
Dance like firelight.

When there's darkness all around me
When the sun ceases to shine,
When the moon scales the horizon
I smile and know it's time.

When the prowlers prowl, the hunters hunt
They always get their way,
When they go or when they come
Who am I to say?

Their eyes gleam radiantly
Shining like crystals in the dark,
They spot their prey immediately
They rarely miss their mark.

They tirelessly run all night long
Shadows scamper to and fro,
I give not a thought to my fellow man
Who bedded down long ago.

But as the light breaks through the dark
Like it always does,
The shadows vanish into thin air
And all is as it was.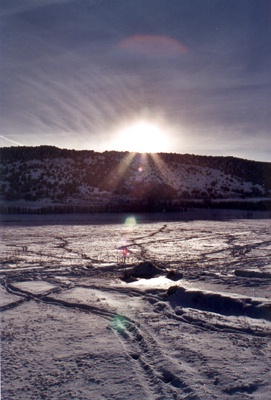 © Brandon T., Manila, UT