Wishes
August 5, 2010
I clench my fist and these three wishes fold into the palm of my hand
Giving personality to something that has become worthless in the world.
My thoughts race, though my heart has long since reached the finish line.
I open my palm and look carefully at their auburn coat,
three honest faces staring up at me.
The first is old and rusted,
it has been floating through the world long before I was born
and has been lying in my heart for a decade and a half.
Brows furrowed, eyes clenched
I whisper the words to you
sending a desire older than me into this otherwise inanimate object

Keep my heart, Lord
Keep my heart
May my faith forever be strong.

The words jump high in the air leaving a trail of wonder,
and with a gentle "kerplunk" the aspiration
drags a piece of me into the depths, icy cold
and ready to seize it.
It settles into a soft bottom, waiting there until it gets a chance
to shine a light and reveal what it has been missing.
The second  is patched with the sheen of what remained hidden,
though parts of it have most always been exposed.
Brows furrowed, eyes wide open
I whisper the words to you,
surging yet another piece of me into what will never feel the relief of breath.

Use me, Lord
Use me
May I always live for you alone

And it too drifts down into a world where wishes wait
as time passes over them.
The third is sparkling with a new happiness, only recently learned
but never forgotten.
Fresh and stunning it brings new hope to a future once covered in mist.
The last reliable visage looking up at me, perplexed
because he doesn't quite understand my preference,
Expected as not many do.
Brows high, eyes glistening
I say aloud the words to you, knowing that these three items
make no difference in reality

Always and forever, Lord
Always and forever
Let us love each one another always and forever.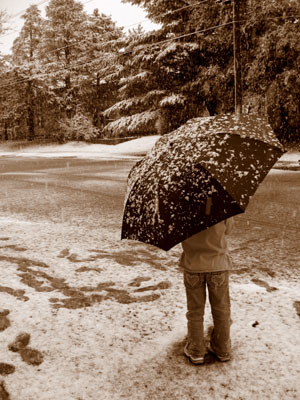 © Hui Y., Potsdam, NY