tortured soul
July 26, 2010
While sitting in bed,
Staring blankly at a single spot
Feeling dead
Unable to think of anything,
But the tortures he would make,
There she shed tears that in them hold events
That marker her life
Just like the bruises that marked her body,
She gently touches her wounds
Hoping her hands would heal, with a magical touch
She fails, it's in vain
The wounds remain in pain.
She feels angry, damaged and used.
Her life was taken from her
By a man who was repulsive and impure
The beatings left misery, she fiercely live through
Sickening her self and all that surround her
There she sits in bed, this very night
With her soul trapped
Now dead
Unable to remember anything
But the tortures that man, brutally left.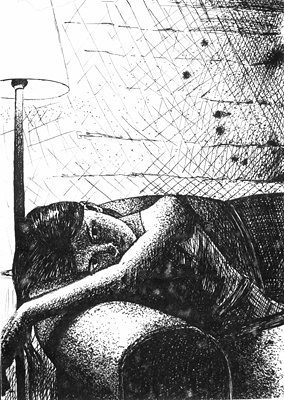 © Elisabeth R., Elmont, NY