Flower Poetry 2
July 25, 2010
Sunflowers:
Sunflowers stand brave and tall,
but if you don't water them, their petals will fall.
Hibiscus:
The hibiscus flower grows in the hot,
but when it is colder they do not.
Fox Gloves:
Fox Gloves are fun and make great toys.
Tulips:
The tulips wave in the wind and rain,
waiting to fill up their cups again.
Lillies:
Lillies bloom in the summertime,
their frilly petals do a merry mime.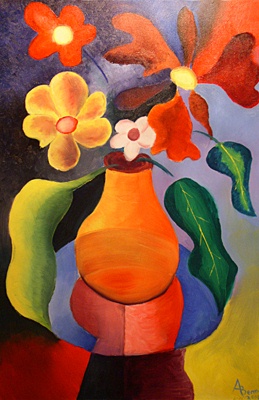 © Alexander B, Highland Park, IL