Step 3
August 5, 2010
Step 2: my heart beats in a rhythm so sweet
Though it's poisoned me before
Let's close that memories door
Because this is new, this is you, and you are concrete!

So unlike the roses with fresh young voices
I have no thorns; because of you they are gone
Dear, as for moi, now you're loves song
Will devour me…; but you have choices

You can pick to move to Step 3
Where my walls crash to the floor
And your smile melts my core
Pour out my secrets into a mold;
And make a key.
(To my heart)

So beautiful you are my love
I've never heard thoughts so clear
Oh I want you so very, very near
To my life, you're beyond and above.
Like a dove, you fly
Through my sky;
As my sun.
You are the one.

Te quiero.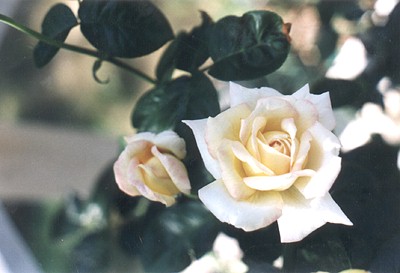 © Jacqueline S., Hanover, MA