Madd.
August 5, 2010
The first time she held me
With the pride of her struggle
Her hopes reached the stars
With what I could be.

Clocks couldn't keep up
As my soul flourished in the dirt
My mother fertilized with her love
And I grew away from pain, far above.

Dirty knees I wore
Assignments I brought home
That she could praise with joy
And place upon the fridge
(With foam magnets shaped like stars
"To remind you of what you are.").
So she said.

Up the tree of life,
I moved swiftly through the branches
High above the dark, deep trenches
From which I felt no fear
Only tears
As they fell from heaven to the depths below.
But they were not mine.
My life was divine.

I was bathed in laughter and light
All hours, from dawn till night
I was lucky, and I thought I knew,
But I couldn't wait until my day
To move on through.

Didn't know it would be so soon.

I was loved, and I loved too
Smiles brushed across my face
Easier than the wind
Blew the leaves from place to place.

It was all about having fun
And winding up where fun was being had
Nothing mattered more
Than living in the moment, because
That was the way to live.

I held the key, I knew what to do
The repetitive act, since the party was through
I started to take each one back
Knocked out behind me
Homeward bound.
That's where I was meant to be.

The lights flashed brighter than fame
I would've given all I could away
To have been in a different place; a different time
So I could have stayed.

I had performed as I was taught
Every song sang to its fullest.
My name in spotlights was my dream
But as the headlights focused on me…

I didn't even have time to scream.

And my mother held me once more
As she had the day of my birth
Although this time the tears
Were falling with me to the trenches.
I had fallen from the branches.

With un-human shrieks of agony
She held me under the stars
I once could have reached.

The fading began in me
And there was no more light.
Because I lost my life
To a drunk driver that night.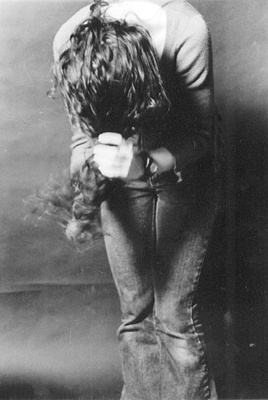 © Cerys W., Marblehead, MA