Daddy's little secret
August 5, 2010
People keep on their hands and knees begging this world for a change.
When is us who has the power why is it the truth we can't face.
Stop blaming god for your mistakes.
Take his name out of your mouth, look at the mirror and there you can find the one who
Should be charge for you pain.
Can't run to daddy's to be in his safe arms.
Daddy got a touching problem and you can't tell mom.
I'm half empty, waiting for my father's love.
Daddy what you did to me is something wrong.
It's not like you will get a slap on the hand and the court will say "run along".
You can touch me like that or kiss me this way.
I thought you loved me, but your love has consciences I see.
I blamed myself for what you did to me.
It's a shame that I watch Ads on TV that are meant for me.
I never thought I would see a sexual abuse hotline number on my TV screen.
But I have to protect daddy.
No cops, no teacher, mommy must never know.
What my flesh and blood did to me so many years ago.
"I will never do it again. Daddy made a mistake"
You would never think a father will look at his daughter and lick his lips.
Or talk about how her breasts are getting really big.
Feels on your butt a little too much.
And the hugs no longer feel like just a hug.
This is hell that I'm living.
But a little girl must always keep her daddy's little secrets.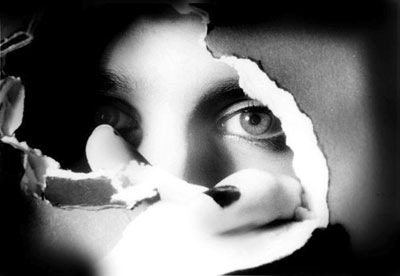 © Tabatha B., Peoria, IL