The Half Of It
August 3, 2010
You look me in the eye and say those words
As though you thought I'd never heard them said before,
As though the sentiments you're spewing were brand new,
Ingenious, an undiscovered truth.
You don't even know the half of it.

Every night before the slumber steals my mind,
I'm taunted by those words that you enjoy;
To your cruel cold tones am I subjected,
'Til I've finally no more tears left with which to cry.
See, you don't know the half of it.

So you're saying that I'm selfish? And calling me a b****?
Do you know the mirror-girl has said that to me every morning since?
You say I think I'm special but you're so far from the truth;
I forever tell myself that I'm not good enough for you
And you don't even know the half of it.

I've grown used to all your mocking and your annoying nasally voice.
I'm no longer in your power – you see I've made a choice.
I know now I'm too good for you and
Now it's time for you to see that while you don't even know the half of it
I know more, I am more, I'm so much more than you will ever be.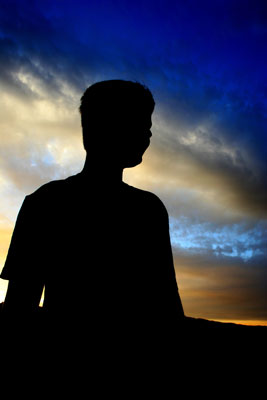 © Monica L., St. George, UT