I AM...
August 3, 2010
I am from Europe.
The early recovery years
After the downfall of the Soviet Union.
I am from the 30th floor of a Russian apartment complex.
From the 1st floor of a small house
With a shared bathroom,
And a metal staircase.
Marble window seats and a single bed for three people.
From water heaters and 16-foot ceilings.
The big city.
Pollution. Poverty. Being robbed, replacing doors. Fear. Caution. Unemployment.
Hateful relatives. Divorce, finally. Death. Neglect. Tears. Pain. Screaming. Hatred.
Cold faces. Smiles were unheard of.
Laughter a myth.
Snow.
Strict teachers and uniforms.
Uncaring people.
Spiteful neighbors.
Metal cribs and strange bathrooms.

I am salsa.
I am pasta and hot rice
With vegetables.
I am steamed beef in lettuce rolls.
I am crispy fish, not a piece wasted.
I am decorative bread and vodka.
I am late night beer and whiskey parties.
I am pickles and pickled pork.
Kelbasa sausages and steaming hot, fresh-from-the-bakery, just arrived, worth the entire walk to the store, alone at 6 a.m., perfect crust, bread.
I am the tofu store, sweet and tangy, best milk ever.
I am long-awaited chocolate treats shaped like eggs, with tiny toys inside.
I am too-sweet desserts, too-salty meat, too-bitter alcohol.
I am a small café for college students. Serving the best food.
I am culture, and I am inadequacy.

I am my grandmother.
Sharp tongue, quick hand.

I am my mother.
Naïve and worn-out. Strong and stubborn.
Disappointed, let down, hated, kicked out, married at twenty, first kid at 22.
Divorced at 25.
Looked down upon but still trying.
Shut down and loathed but still fighting.
Struggling with housing, food, money, two toddlers.
Discovering religion,
Taken advantage of,
Mislead.
Finding hope,
Losing guidance.
Rule breaker, rebel.
The poet, the artist, the gymnast, the producer, the teacher,
The mother,
The daughter, the sister, the wife, the ex-wife.
Broken but unwavering.

I am me.
I am stability. I am exotic. I am poison and I am medicine.
I am care AND I am indifference.
I am the maker and the product.

I am lost. And I am losing.
Power and weakness.
Terror and confidence.
Victory and failure.
I am aggression and I am gentleness.
I am trapped.

I am my past. I am my future.
The lost child, mad at the world, unaware of what's out there.
The withdrawn adolescent, not caring.
The growing woman, trying to find logic.
The busy student. Craving a meaning.
The grown woman. Maybe raising a family, maybe nursing a business.
The old lady in the rocking chair.
The homeless man, living in a trashcan.
The parole-violator, just looking for a break.
The 9-5 cubicle job, can't think outside the box.
I am the world. I am rejection. Acceptance. Obedience.
I am the target and the shooter.
Still an infant to life. Only beginning my journey.
Not looking past tomorrow, nor living for today.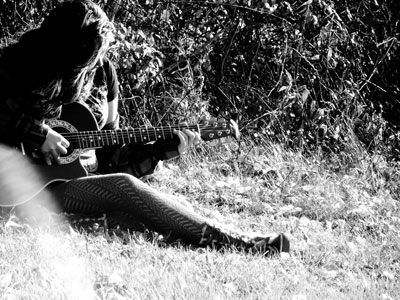 © Chela T., Southampton, NY