Pit of Emptiness
August 2, 2010
I'm falling into a dark pit of emptiness
I reach to grab something but realize there is nothing there.
I close my eyes as if I'm trying to make myself wake up from this Nightmare but as I feared I'm never going to wake up,
This is my reality.
I'm falling, falling, falling further into the depths of darkness
That awhile ago were far below me.
I don't know where I am or where I will be when I reach the bottom.
Is there a bottom, or does this dark pit of emptiness go on forever
I will soon know.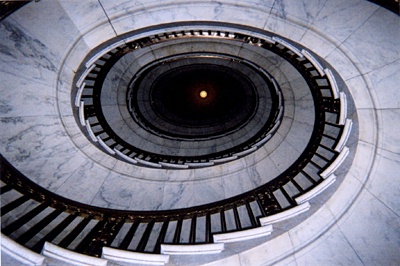 © Kyle T., St. Joseph, MO