The Tree
August 1, 2010
Hey tree,
How've you been doing?
I heard some things about you.
Are you really breathing?

Wow! What did I do to you
to make you not speak to me?
What's that, tree?
I thought I heard you whispering...

No, just the wind...
I guess I'm hallucinating.

I felt like we had a bond,
Something really tangible,
But then you go and die
Where does that leave me, huh?

In October, a calm month to see,
That's when all of your leaves began
edging towards withering.
I'm sorry, tree. I'm sorry that you lied to me.

You said you breathed!
You said you were real!
I thought we had something, Mr. Maple,
I thought this was something good to feel.

But, I guess thinking made me soft.
When November came,
Your leaves had fallen off.
You're not alive, tree. You made me think so,
I bet you scoffed. I'll hold back my tears, though.

Well, to you, my tree, my non-living, non-breathing tree,
I guess this is farewell.
Farewell even through Spring.

Because I don't care,
What happens between now and then.
You're dead to me, tree,
No matter how green you turn.
I'm leaving your lying trunk,
and I'll be better friends with
a fern.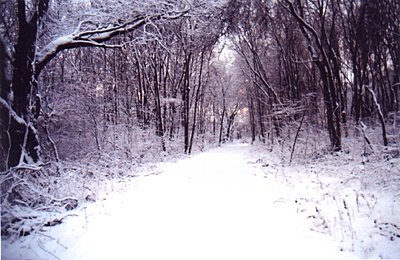 © Thomas W., Scituate, MA