I forgot to remember to forget.
July 22, 2010
I have erased

the scent infused
from the years on the palm of my hand

the tiny pixels that
surround staccato

memories in white and black

I have erased
you on one knee

the day history broke in

fresh morning flowers for the day
I broke history in

I have erased
letter by letter
wave by wave

I have erased
the red carpet; golden and long
vibrato

I have erased
small rooms
precise , heartfelt driven destiny,
every detail of my cup that has overflowed in your detail of
our casual nights

I have erased
every note
teaching you to slow dance to Johnathan Foreman and Toploader

I have erased
nuestras canciones...
every hallway, door, stair,elevator

every
joking
shaking

step towards a great night

I have erased
association

eyebrow staring;
weird funny laughing at eachother while we sing horribly to the songs that made us happy

all the blue

all the crisp white

all the left glances

your engraved destiny hiding underneath your blue corner

I have erased
bus rides
dates with our eyes closed
left glances towards rapid fate

I have erased
Amelia

I have erased
our Eiffel Tower

Dos palabras



Suddenly.
I realized
this had all become meaningless.

because
I forgot to erase

Me.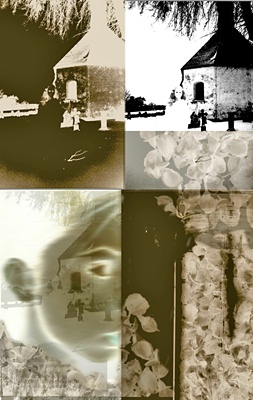 © Shann L., Tai Po, Hong Kong