The Heart of an Athlete
July 21, 2010
Being the best for an athlete is not just a state of mind.
It is pushing yourself to the limit,
when hope is gone & it seems like your going to fail.
Its striving to use every drop of energy to make that last play count.
Being the best isn't what an athlete is looking for.
Their looking for heart & to become much more than what they truly are,
to inspire someone of what their about to become.
Being an athlete is much more than winning,running across a finish line,making that 100meter touchdown,or shooting that beautiful 3pointer at the end of the buzzered.
Being an athlete is wanting & striving to become better than average & being more than the best.
You have to work day & night push yourself to the limit even when your out of breathe & gasping for air.
Being an athlete is being all you can be even when your not on the court, field, or track.
Being an athlete is reaching for the golden gates of heaven without turning back!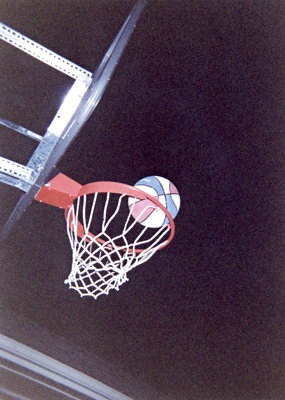 © Laura P., Highland Village, TX