Where was God?
July 23, 2010
Bam! Bam!
You hear across the street,
Blood dripping from my father's head
Bam! Bam!
Stephanie's best friend is no longer alive, for she is dead.
Bam! Bam!
"Why can't you leave us alone?!" my mother cries and screams for defense.
Bam! Bam!
A mother cries with a new born on her chest.
Bam! Bam!
a drive by kills around 50 people
so why are we to be punished? What did we do so wrong?
Bam! Bam!
There goes my only sister.
My tears are so loud I try to hush up but they didnt hear me, maybe it was luck. Curled up into a small ball nearly two hours alone, scared, and hungry
I close my eyes to pray but BAM! BAM! they shoot me in the head...

Now the city is dead.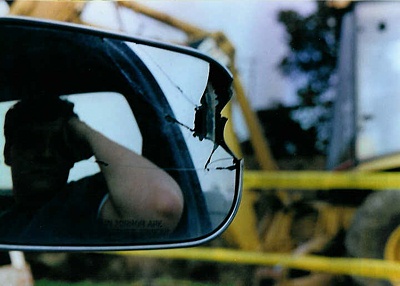 © Matt M., Ponca City, OK