Shut out
July 28, 2010
I feel the strength of your lips against mine
But I can hardly see your face
Your breath is warm , and you're so close...
Yet I feel you far away
Your hands are cold touching my skin
And in your eyes I see the pain
Which you've hopelessly tried to hide
By painting a smile across your face
It hurts, your strength is vain
Your soul, it shuts me out
And when rain pours upon my skin
Sometimes.. I feel empty
I can't get out all this love means
To me
It's what keeps me going
What fills my dreams
It gives me wings to fly
Away with you, if you'd let me...
But not today,
Not tonight...
You feel like hiding instead,
Pretending to be dead
So as not to be weak and cry.
But just let me carry you for a while
Let me wipe your tears away
Don't be afraid to be human
Just promise me you'll stay...
You're the man I've always needed.
There's no need to be so strong
This love will not fade
I swear it
So long as you decide to go on.
So clue me in
Let me know,
Let me take refuge during the storm
I need to feel your heart beat,
And hear the whispers of your thoughts
Soothe me to sleep held close to your soul
And please don't close the door...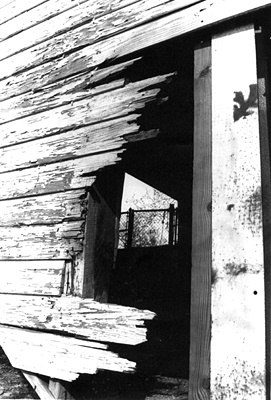 © Gordy C., Bethesda, MD