My name
July 28, 2010
It's been a while since I've heard my name.
Do I even remember?
Do they?

It escapes my lips,
rolls of my tongue,
but it's hardly a whisper
as my breath slips away.
It's gone...
It aches to be heard,
to be known,
for nothing but itself,
for nothing else but me.

Years of paint
peel from my skin.
Masks come of.
Am I still there?
Beneath all of this?
I used to be...
I once was free.
I knew my name,
my name was me.

Now I'm drowning in the past,
reminiscing in lost dreams.
Wondering where should I have gone...?
Am I too late to get there?

I think I still have time...
to forget the paths others drew out
and draw my own,
leave their expectations behind,
find my own.
Scratch out the names they have bestowed on me,
remember mine...

And find the strength deep within
even if it may my last breath be,
to be known for nothing else,
but the courage to find myself.
Letting them know with more than words
I'll no longer be a whisper
My name is...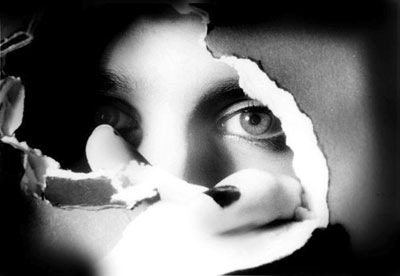 © Tabatha B., Peoria, IL