is he thinking of me?
August 12, 2010
every night i dream of a nightmare.
i would tell him of love and he wouldn't care.
a tear would drip.
my heart would rip.
i would scream to the skies that it wasn't fair.
then i awake to a lonely mind.
a message from him on my phone, i find.
he misses me.
my heart flies free.
the boy is so sweet and kind.
i do not dare to tell him my secret.
i don't want to live in regret.
i fear rejection.
but to cure loves infection,
i must face him, but not just yet.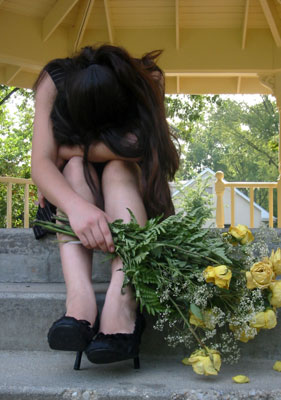 © Martha V., Morton Grove, IL