know yourself
July 13, 2010
When I'm sitting and at ease,
Music seems to be the air I breath.
Then a baby starts to cry,
and it's time to say goodbye,
to my own little world,
where my worries don't unfold.

High schools done,
and I'm off to the next,
what do i do,
read some more boring texts.

Or do i go out on my own,
and try to live my life alone.
Would i make it,
out in the world,
where every new corner,
there's something to behold.

Okay,
I don't know what else to say,
I hate poetry,
like vampires hate day.
I'm trying really hard to rhyme,
Omg, this takes a lot of time.

So I'll say bye,
before i cry,
'cuz poetry make me want to die.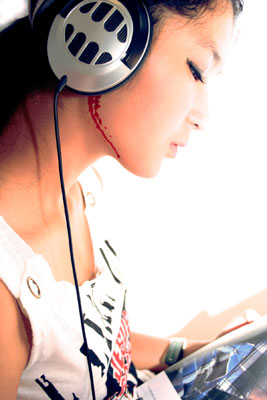 © Jiani L., Toronto, ON, Canada