Soused Strawberries
June 28, 2010
I fall, dreaming
of soused strawberries
swimming in frozen yoghurt,
serpentine tears
trailing on fogging glass.
I see the expansive sea
swallowing, glutting
the shattered heart,
its sledged stakes- a crimson pyre
fuelled,
flames licking blackness.
You hold
my fragmented sorrow
my love, night child of Erebus.
In the Never, we
link hands torched to
burning flesh so I weep
at our ashes, at tears
huddling to a shivery loamy dusk.
Soured strawberries convulse
in their bowl,
we fall to
Void.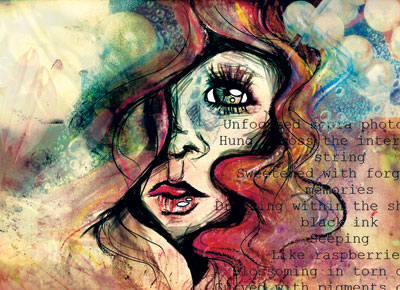 © Victor K., Las Vegas, NV