Faithful Hearts
June 27, 2010
Tears fall down like harmful thorns.
Your words spoken touching;
unexpected grace through a truthful heart.
Heavy footsteps guiding me into the night to cry.
The light post cast my sunken shadow and I'm alone before your presence lifts my head.
Other figures I spot alive in my eyes,
for the moment,
everything is left for compromise.
You pull me into your arms and say a prayer.
Your love and care leading me to believe that God is there.
Words sputter as I cry once more.
This unbelievable occurrence bringing a whole new feeling inside.
Stars twinkle in the night.
The tears streaming down my face abrupt by your fingertip as they follow along the pathway of sorrow and leave in the breeze without a trace.
Your hands reach out around my waist;
ears attentive to what I have to say,
time falls as I repeat my story,
your kindness ceasing to take my breath away.
Moonlight streams down upon each other as faithful hearts amongest us spill.
Could such a feeling be shared by us all?
My eyes cast up towards heaven and I know that this moment couldn't be more beautiful.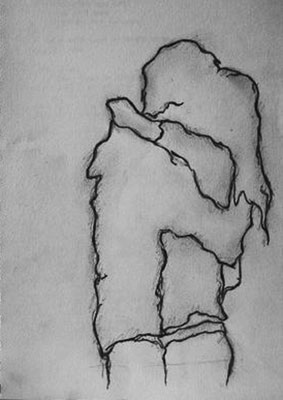 © Nicole B., Newcastle, WA