Just For You
June 27, 2010
1 2 3...
I sing numbers in my head
Counting all the times you broke my heart
Sometimes I believe that I'll go over 50.
Does it matter that I've cried bloody tears
Just for you?
No of course not.

I'll take all your pain
I'll show you a door to light
I'll take your trouble and
Flush it down the drain.
I would do it all and more 
Just for you.

I'm trying to be a better person
But I can't erase my past
I can make a better future,
That hopefully you will be in.

We could go through the bumpy roads
Together.
We can climb up a mountain,
But if you get tired and fall...
I'll carry you back up it again.

See how things could be?
See the person that I could be?
And I would do it all
Just for you...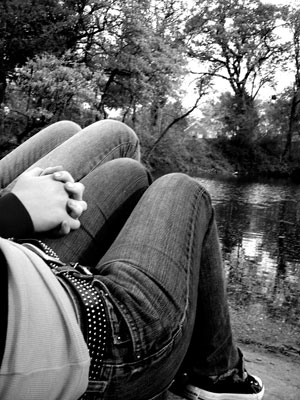 © Lauren R., Edmond, OK