A Heart
July 30, 2010
A heart is the most fragile part of the human body.
It can rip into a million pieces from the word or action of a single person
It can shatter like glass from the loss of someone who made your heart believe it could never be broken
It can suffer the deepest scar from the long waited dream that collapsed in front of your very eyes
Sometimes a heart can never be repaired, can never fully beat for the love of another again
But every once in a while, for those lucky enough to find someone who will protect that heart with their life, a heart can feel like it'll explode.
Not of pain, or loss, or suffering
But of happiness;
of content;
of the most powerful emotion a human heart can feel.
Love.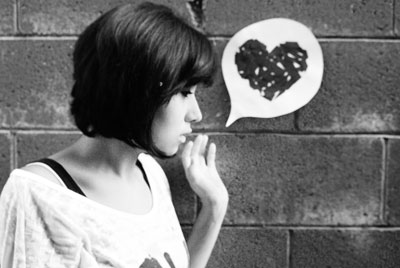 © Michelle B., West Covina, CA