The Wonders of Writing
July 16, 2010
Oh, what a wonder,
And I truly cannot comprehend
When my pencil hits the paper,
Some strange things seem to occur.
It all seems overwhelming,
Like a math problem I can't solve.
But at the moment all I know,
Is that my mind is out of control!
I see damsels in distress,
Magical dragons swooping low,
And soon a prince bearing his sword,
determined to meet his match.
I see dinosaurs running fast,
Trying to catch that pesky time traveler.
Even though I see all of these things,
When I come back to reality,
I see a pencil and paper sitting before me.
But something is different than before;
The page is filled with words now.
And I think to myself,
My story is complete.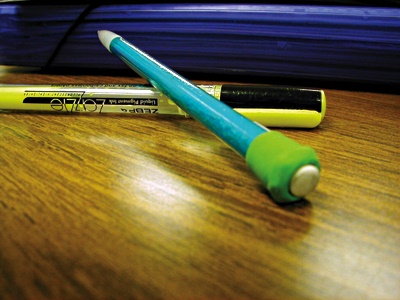 © Brad H., Lemont, IL