Who's Am i Sir?
July 16, 2010
I open my eyes
To find an unexpected sight.
I am in a room,
So clean and snow white.


No doors or windows,
Only me and the floor.
Four corners close
The room off with no door.


A shattered mirror
Is under my feet.
I have no breath,
Or even a good mind to speak.


I long to see my reflection,
To see my withered face.
I need to know if I'm presentable,
Just in case.


Suddenly, the mirror,
It's under my feet no longer.
Now it's in front of me,
I look with wonder.


My hair,
Matted down with beads of sweat.
And my hands,
They're broken and blistered.


Then the room splits apart,
And I stand on a platform in the center,
As I seek for a way out.


I am bound,
My wrists and ankles,
Though my mouth,
It still dangles.


The right, it's plastered In gold,
Light shines from above.
On the golden door that sits in place,
A peaceful little dove,
The symbol of love?


The left, it's dark, no light nor dove.
Symbols of pain and fear,
With angry spirits flying above,
The door that I shall not go near.


The ropes holding me captive,
They're attached to the doors.
They pull and demand for me to walk forward,
Tempting me more and more.


The pain, I cannot bear,
Until I see someone,
Holding my chains on the right,
Yes He's standing over there.


But when a ghostly spirit,
Comes near my face,
I am pulled away,
Closer to His embrace.


The spirit of evil tries once more to stroke my jaw,
My knees give out as I step down expecting to fall.
Then I look down, the right rope is still attached.
I stand in thin air, unbelievably, the spirit frowns.


Finally my left, it's set free.
I walk closer, closer to the right.


Suddenly a shriek, dark and spine chilling,
Escapes the spirit's mouth.
The sound, it makes me glance back,
And I slip as my eyes leave the south.


Once His eyes are locked with mine,
Lightning, it flashes in anger.
I step onto the Savior's platform, and
Thunder cracks next.


"I will never let you go blind,"
He speaks, smiling and weeping.
"You are mine, now you see."
He strokes my cheek, slicing a newly formed tear.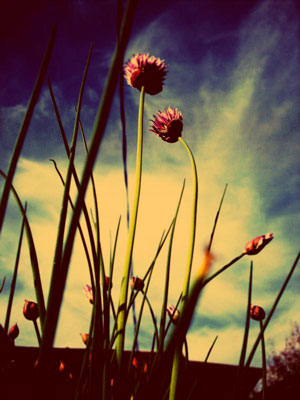 © Jessica P., Easley, SC