Moonlight
July 15, 2010
Sitting in the cold glow,
I'm thinking back on past events,
Waiting to put them,
Out of mind,
And into the rays,
Of the calm midnight moonglow.

The first thing to go,
Was the fight I was in;
The next,
How I was hated,
For helping an old man
From a filthy robber;
The third was how
Angry I was when the dog
Shredded my $500 suit,
When he was excited
That I was home again...

And last was how my
Girlfriend called me
And told me she loved me
And hoped I would come
Back to her arms again
Soon.

On second thought,
The menacingly cold
Moon won't get that one.
For if I died now;
That's the only thing
I'd want to remember...

The moon is bright,
The moon is cool,
I learned alot,
While baskong in it's pool...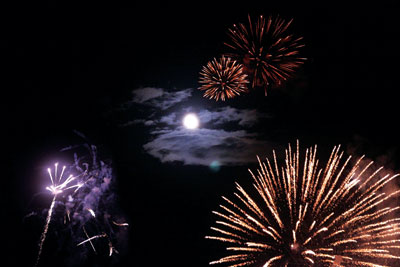 © Meena K., Groton, MA