against the odds<3
July 27, 2010
I keep searching
But, I never find
I hurt but can no longer cry
For I'm out of tears,
Kind of like a deserts' out of rain

I'm in repair
Not even close to being together
And I don't try loving you
But, I don't trust myself

Not with you
Not with them
But, you're not at fault
Blame the memories
Blame the summer escapades
Blame insecure men

Those who take a girl/woman/man/boy's innocence
Those who can't show weakness
But, spill all insecurities in the blink of an eye or even drop of a hat

Hold on tho the memories where we escaped all past hurts
Hold on to the times where we really let each other in
Hold on to when love was all we had

I just can't let loose...
Not now
Will I ever find love
Will I die alone?

Living on a will and a prayer
Willing to let go of "almost". Or "shoulda/coulda" and even "why me?!"
Just for a taste of love

Escaping is my journey
Overcoming is my battle
Forgiving is my little white flag
My mind is the battle field

Tonight we're defying gravity
Tonight we'll prove them wrong
This is my time to live and experience
t r u e l o v e ?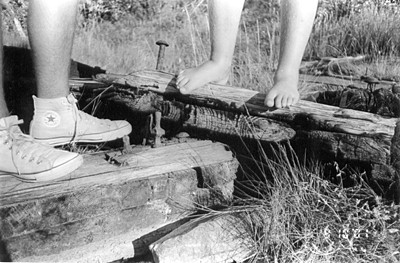 © Sarah R., Marblehead, MA