The National Gallery of Art
July 18, 2010
We spun together
Around the revolving door
And cruised the art collection
One painting at a time.
You skipped the ones with naked girls
And I, the naked males
Because we were a faithful pair.

We saw the modern art
And stood in front
Of Last Supper by Dali
And watched as the boats,
One gold and one blue
Swam away toward
That distant shore.

Neither you nor I were perfect
In fact we were kind of silly
So we spun around
A few times too many
On our way out through
That glass revolving door.

Then, we rode the metro home,
You got off at one stop
And I, the next
And neither of us looked back
Because we were a faithful pair.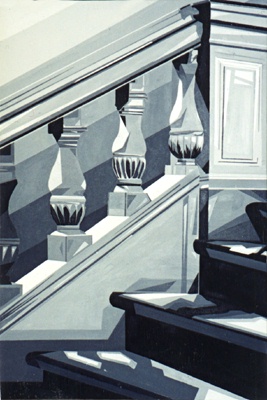 © Cory Z., Babylon, NY