Dance of Life
July 15, 2010
Intertwined fingers. garnished gowns. Swaying back and forth. back and forth. Smiles, all smiles.

A gentle waltz. Soft piano. Candlelight. Grace. Smile, smile, smile. White gloves. Pale skin. Diamonds.

A Misstep here and there. Not so many diamonds anymore. Cold. Still dancing. Fear. Tripping. Falling. Always dancing.

Bright. Bright again. Music slows. Slow steps. Faded smiles. Getting tired. Sleepy now. A final twirl. Off the edge. Dancing until the end.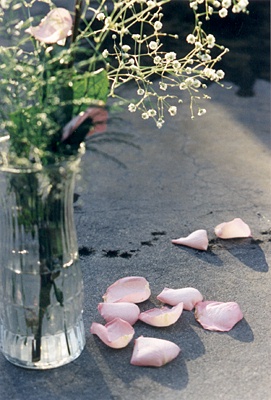 © Kathleen S., Maumee, OH