Rain in the Day
July 15, 2010
Raindrops fall from the sun.

And pure white clouds that
make way for her song.

I used to think that rain are
tears that pour from lost souls,
A choir of misery's symphony.
But this rain, are the
tears of her joy and praise
that shower the earth
and gleams in the water.

An angel's voice.

That penetrates through my window
Reflecting off my skin
Her tears are the purity of yellow
and orange that softens the air,

And the earth stands still.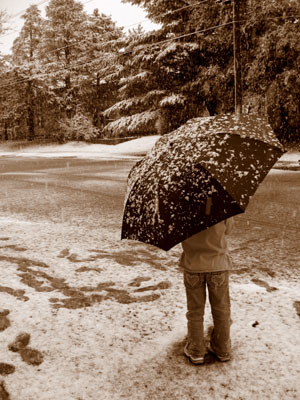 © Hui Y., Potsdam, NY