DARKNESS FALLS
July 14, 2010
The clouds are dark and evil is near.
The time approaches for all to beware!
Good is no more; change has come.
Where innocence has two faces.
Love is hate and man equals war.
This is where the people have fallen.
Betrayed the just for the unrighteous!
The cynical hour approaches; the dark kingdom shall rule again.
And the Kingless shall be King once more.
The beast roars, shaking the ground as lightning strikes above from the
heavens.
Who will choose to fight side-by-side and die alongside others…?
Who is brave? Who will conquer and destroy and be spared no mercy?
May the guru rule and the ungodly fall.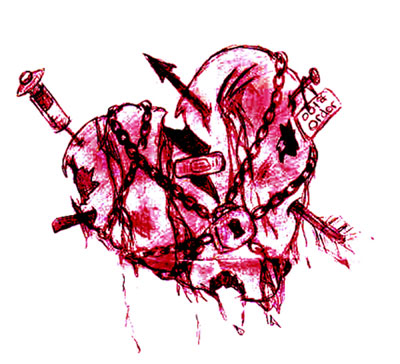 © Asia B., Hudson, MA