Dearest Sister
July 23, 2010
Sweet smiles caress at ones once glance
That leaves our whispers to come to pass.
Wondering what the real world t'was
But kept within and all because.

We saunter forth, we gruel the bones
We watch each other, and we both know.
What one wishes true, and hates to the core
And whom which we wish call 'mi amore'.

Ponder our teacups and why we sipped tea
Wonder why smiles were given for free.
Why is it shadows we hide from ourselves?
Sins upon others like little green elves.

Play in the park, till sun comes bleed down
Smiles now sneaking into little wronged frowns.
When no one is looking, and no one can see
We take up our teacups and pour out the tea.

And fill up a goblet with ruby red wine
Laughing and giggling, oh the great times.
Our little church dresses replaced with corsets
Long, painful memories we can't seem to forget.

Nights of the rain in which burns on our skin
Thick headed chastity now sizzles with sin.
Oh, how we wonder and hold hands at a time
A time where sweet innocence of which knew of no crime.

We glance and we chuckle at everyone's sight
And how it is blinded by the purest of light.
Where deep darkness still lingers upon all of our being
And so our masks mask, a true thought for deceiving.

Hold my hand, sister dearest, let us skip to our deaths
Together, forever, to our very last breath.
Hold me tight, dearest sister, 'cause you're all that I have
On earth and beyond, together we'll stand.
'Cause no matter how sweet the smile may be
My wickedness shall spread like a deadly disease.
We shall drowned together, through thick and through thin
Through all our happiness, and all our great sin.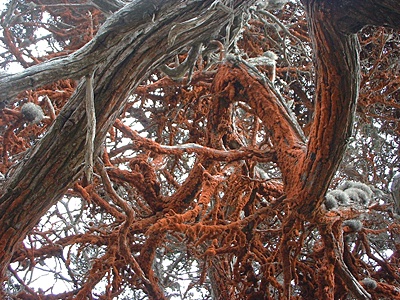 © Tyler B., Buenos Aires, Argentina