My Simple Everything
July 27, 2010
My simple everything
My simple pain
My simple torture.
Only it's not that simple,
Sure, it may be,
For you.
But darling dear
Why can't you just listen??
I've poured my heart out,
Part of it anyways,
I love you more than anything,
Even more than the boy that
Actually felt something for me.
I've endured so much from you,
Maybe ignoring me
And not truly understanding
That I love you more than anything
Or anyone I've ever loved before
Doesn't seem like your doing
But dearest
It's the worst thing you could do.
Even if you yelled
To my face
To the world
That you don't want me
And you never will
That would ease my pain
Because darling,
Dear,
Sweetie,
Baby boy,
Honey,
Whatever,
I'd simply die.
Because the truth is.
You're
my simple everything.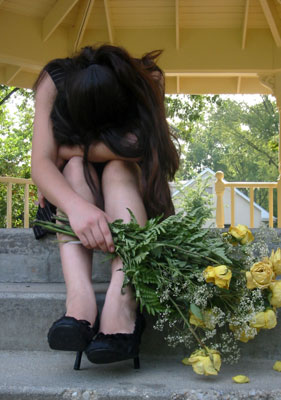 © Martha V., Morton Grove, IL