The Creation
July 27, 2010
I've heard it said that it's excellent practice
for a budding young writer, such as myself,
to write every day, forced or not.
It opens the mind, exercises the literary genes,
and stops me from punching holes in the wall when
the real world becomes all too real.

So, I do just that, every day.
In my head, the world is a live action movie,
and I am narrating to an audience of the blind.
Vivid descriptions, rarely-used adjectives,
and the occasional verse pulled from the depths of my psyche
flow through my mind like blood through my pulsing veins.

It always happens quicker than I anticipate,
the words piling on top of each other, each stretching
to be the chosen one to grace the lines of my writing.
Snippets of lines run past my eyes, as if painted on the air in front of me,
but never stopping long enough for me to absorb them,
always pushed away by something more brilliant, fierce, strong.

After the initial rush of emotions, too strong to contain,
I begin to organize my thoughts as well as I can.
I force the words into patterns – that's the easy part.
I spend the rest of my time breathing life into the verses,
making sure that each word, regardless of its significance,
tears a piece of my soul away and threads it amongst my work.

As I near the end of my poem, the words begin to lose their luster.
Their strength ebbs away, much like mine, and the wild rush
in the pit of my stomach morphs from butterflies to fireflies:
violent, thundering beating becoming fleeting hums of emotion.
When I have a spare moment and the atmosphere is right,
I just might get around to putting it all on paper.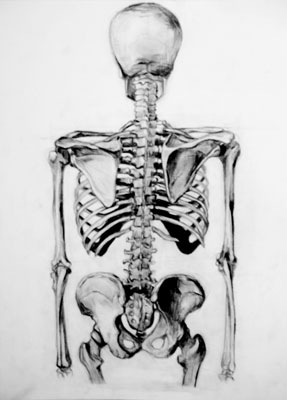 © Nina G., Nashville, TN