What is love?
July 26, 2010
Love is the joy of being with someone.
The warm feeling when your with them.
The security and trust,
And knowing,
That your always safe with them.
The feeling that your floating on air,
And nothing can bring you down.
Love is when
You can be yourself around them.
And trust them with your life,
And secrets.
When you know,
They would never do anything,
To hurt you.
And everything they do,
Is for you.
When you depend on each other,
Whenever your hurting.
Love is when
You ignore each others flaws,
And embrace your differences.
It's not about being with them,
Because they're hot.
Love is when
They say your beautiful,
With no make-up,
And in sweats.
When they're always there for you,
When you fall.
When they always defend you,
Or agree with you,
Even when your wrong.
Just because they care about you,
And want you to be happy.
That's true love.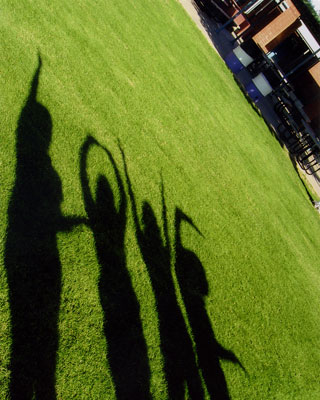 © Lindsay - Elese G., Phoenix, AZ