life has its ways
July 24, 2010
He walked down a damp cold lonely street
In which a homeless lived
Lost without food,
Lost without hope
Lost without anyone to care for
He did not care for him,
Since he was not living what he was

He walked down a poor street
Where children played bare feet
Poor without money
Only enough to feed their fragile stomachs
He walked by them with money in his pockets
He did not even pop out a coin

He walked past a ditch
In which a family of five lived
All cramped up
Under the shade of a small tree.
He laughed,
Trying to wonder how the all lived in a cardboard box

Time passed by,
Money went vanishing
He was now living in the streets
Leaving his luxuries, entering reality
He cries because he has never had the bitter taste of suffering
He sleeps under a bridge, misses his bed sheets,
His stomach yells for food
As he sleeps they steal his only pair of shoes

Now he feels how that homeless did,
With so much little to feed, and no one by him
He now feels the pain the little kids felt, bare feet
He now knows how hard life is out in the streets

Life has its ways,
Hard,
Tough,
Harsh
Life eventually goes on
Pass it on.
Everything that revolves
Comes back.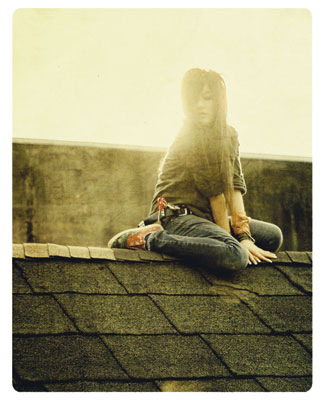 © Hailey J., Lake Oswego, OR