The Final Walk
July 23, 2010
I stand there,
poising myself
for the last day,
the last time
to take that short walk.
My feet move beneath me,
dragging my resistant body
Forward,
Onward,
Towards the final destination.

Somewhere, in the far back crevices
of my sorrowful mind,
I protest.
Not wanting to go forward.
Not wanting to take the next step.
Not ready for what lies ahead.

The end of this walk
is where my unknown future
Resides.
Where it sits,
waiting for me,
waiting for my whole being
to step forth into it's daunting grasp.

I ready myself,
mind and body,
as the destination
becomes closer.
Closer.
Closer.
I let out a single sigh--
mind steady,
heart strong—
as I complete
the final walk.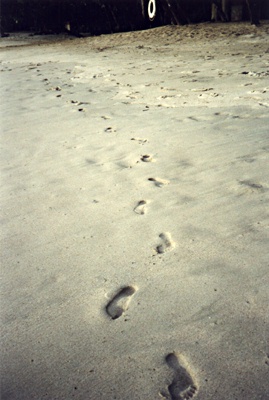 © April W., Rogersville, MO