I Wanna Be Like Peter Pan
July 22, 2010
I miss the days of bike rides up and down and back up our street again.
I miss blowing bubbles and playing
hopscotch in the driveway.
I miss being so innocent and
young; so naive it seems
impossible now.
I wish we weren't packing for
college just yet.
Even to go back to being five or eight again for just one day would be a blessing.
I feel like I know too much, like I know some things that my kindergarten self would be ashamed of.
I've wondered for a while now if there is a way to be like Peter Pan; never grow old.
I feel like such a pirate in Never land.
Peter Pan would kick my butt if he saw me letting my age take over.
I'm such a fool.
I wanna go back to dressing up like princesses, not like uniformed students.
The world wants us now, but I don't think I'm ready to go.
In fact, I know I'm not.
But do I have a choice?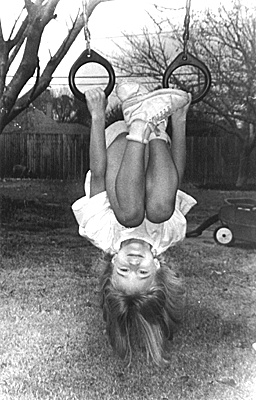 © Nikki W., Highland Village, TX