Finding Right Path
July 22, 2010
Don't leave me.
Whom can I trust?
In a world of spies,
Who do I turn to?
What happened to your smile?
Where is your laughter?
I'm losing you.
I crossed the border.
Now you have too.
I returned.
You're still there.
Stop sending me postcards.
It reminds me of my horrible past.
But this one's about you.
For you.
So far you haven't crossed any other lines.
To my knowledge.
Maybe a few, but those were personal.
Those lines I made.
You don't know how much it hurts.
Watching you act.
When I see you smile or laugh I wonder...
Is it just a show?
Am I the only one that sees the real you?
It's like lying to the world.
Watching you act for them.
It pains me to see you put on a happy face.
To make them happy.
They don't deserve it sometimes.
What they don't know can't hurt them, but some need to know.
Why won't you tell them?
Why only me?
I feel that you need me.
More than you or I are willing to admit.
You need other people too.
What happens when you can't reach me?
What then?
It can't end.
You mustn't.
Think.
Breathe.
Remember.
Remember what it was like before you crossed that line.
What did it feel like to laugh. Actually laugh.
Do you remember?
When's the last time you dreamed?
When was the last time you graced the sand man with your presence?
I don't always know where you are.
What you're thinking or who you're with.
I don't know everything.
I'm reaching out, but you don't see my hand until the very last second.
You don't look until the last minute.
What happens when that's too late?
When I'm too late?
I'm trying to show you.
What it's like.
It's almost as if there is a window.
Between fantasy and reality.
Happiness and depression.
Do you know where you stand?
We are on the reality side of things.
But I'm watching your depression.
Honestly, I think it's killing myself more than you think.
Every time you bring up killing yourself, I think I die a bit inside.
It's like a horror film.
I'm watching parts of you die, like people.
I'm the one in the theater, with the pen.
Instead of popcorn.
It's my own personal choice.
Don't hate yourself for it.
It's my decision.
Not yours.
Maybe you should look through the window.
Go look for your laughter.
Where is your heart?
Your spirit?
Soul?
Your life?
All I see is emptiness.
Blankness.
I try and fill it.
With my awful singing, bad jokes and seemingly beautiful poetry.
I fear it's all in vain, to a point.
It worries me when you're alone.
The sleep issue...needs to be fixed.
Sorry, I don't trust you alone anymore.
I would be there all the time, if I could.
Watching you fall apart...
I can't put this into words for you to understand.
If you could only see...what I see...
Maybe you'll find the right path.
The path to happiness.
Follow the light...
Follow me?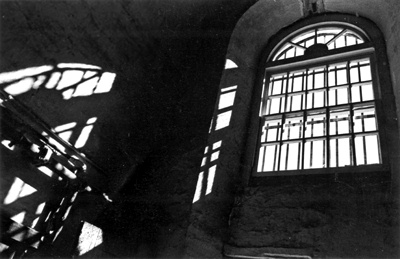 © Alice Y., Basking Ridge, NJ