Love in Limbo
July 20, 2010
We sat down in the screaming darkness together,
unaware of the agony within the other,
but tuned into the deafening sound of the
conversation inside our own minds.

The stories we told ourselves were untrue,
we could feign obliviousness,
or face the truths behind our masks—
I guess, for awhile, we chose to be unaware.

Eventually, though, we woke up from our
internal lives, and were confronted with each other's
dark eyes; afraid to speak, to even move, we continued
sitting, silently swearing to ourselves to salvage our souls.

Your eyes, glinting, hinted at things unsaid,
and I sat staring, wondering if I would ever have the
courage to press forward, to open my mouth,
break the impossible silence and slice it into slim sections.

But my thoughts seemed to freeze in the cold and fall,
crashing to the floor and breaking into a million whispering pieces;
existence then ceased for a few brief moments as I gathered them,
and attempted to reconstruct them into something presentable.

You stayed the same the entire time, watching me struggle,
a flame dwindling with no fuel, about to collapse into nothing
save ash; I noticed your gaze during this period of inexistent time—
I riskily glanced up in my moment of weakness.

They were ablaze, your eyes, desperately spewing flames in my direction,
and as you adjusted your gaze, I noticed you too were in limbo,
lost amidst the confusion of an emotion that destroys time as if it
were the prey of some ferocious predator, so I fought myself for strength.

Finally, we relented our statures, emitting a light that silenced the darkness,
and allowed our true natures to be visible, and our auras to be judged
indiscriminately by the other—no confidence was present as we looked
deeper into the other, deciding if the body next to us could be our true lover.

It isn't something so simple, it's a sacrifice of sorts, to forget our overly
exaggerated wars and allow ourselves to be probed by the mind of the other;
but I knew from the moment I felt your thoughts, and understood your secrets,
saw your soul, and the love you've sown, that I could live within your presence alone.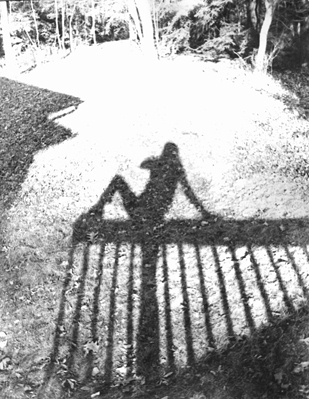 © Catlin W., Cogan Station, PA