Under the Full Moon
July 24, 2010
I see the full moon, round and silver in the sky.
It lights up the grass, blurring the strands together so that it looks like a soft carpet.
It lights up the tree, standing tall and proud, even though it is standing alone.
It lights up the coarse driveway, glittering off of the flecks of quartz here and there.
And, it lights up three lawn chairs, and the three friends in them, each one wrapped up in a thick blanket, and each one's eyes fixed on the sky.
The silence is thicker than the blankets, covering them and their whole world.
It is broken only by the occasional rustle of grass, or by a whispered joke.
Their laughter echoes, slicing through the cover of silence.
They laugh as though sitting together, wrapped in blankets and staring at the sky at 1 o'clock in the morning is completely normal.
Perhaps it is.
But then again, maybe it isn't.
Or perhaps the night itself is abnormal, the clouds swirling around the full moon in a never-ending dance.
The moon seems to ward them off, keeping them at bay with its silver light.
The few that were brave enough to cross the moon didn't last long,
And would soon fade away.
One of the girls looked up at the moon, the light reflected in her brown eyes, and wondered,
"Silver moon, what secrets do you hold? Beneath your pockmarked surface, do you hold creatures from only the wildest dreams? Or the darkest nightmares?"
Yet she remained silent, as her friends were, and kept her eyes trained on the sky,
Its silver light ever reflected
In her eyes.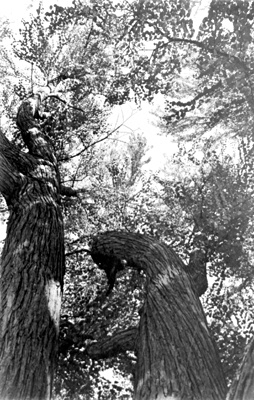 © Tim K., Marblehead, MA