Secret
July 17, 2010
Faint sounds of shouting and laughter.
Murmurs from the kitchen.
Shadowy night like a warm quilt in winter.
Wet hair.
A few words.
A smile.
Stooped shoulders.
Dark smooth kiss.
Damp towel resting on her arm.
Hands on his waist.
Arms around her shoulders
hands in her hair.
Only ones in the world.
Hoping the next wouldn't be the last.
Fleeting moments
into long memories.
A smile.
A few words.
She wishes the dusky flash could go on.
The dim instant a luscious secret
even if all the world hears.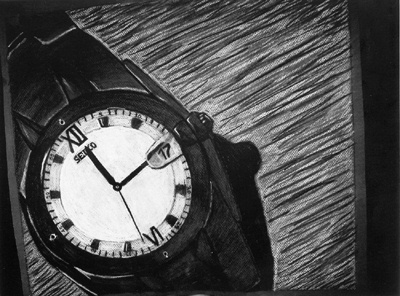 © Rachel U., Danbury, CT