Fade Away
July 13, 2010
When I closed my eyes he was here
He was everywhere I was…in my mind, romantic thoughts, sweet kisses, and my dreams
Thoughts floated in and out, in and out, in and out of my head,
As he did to my heart
His ways made me wonder what lies within him
Perhaps the past, perhaps the lifestyle, perhaps the judgments
I too, judged him
I wrote him notes saying I loved him, I told him cherish them forever, that was before the trash ate it
I didn't know he was going to fade away from my heart
Lips no longer touching mine, that warmth inside me every time we hugged
It was sent through my body and soul
Never…I've never met someone of his taste, he was the unique chocolate turtle to my Valentine's Day heart
Genuine smiles and genuine treasures. The ring which symbolized friendship and bond before love
Word is bond
Was his word the truth? Yes…this explains the wetness on my cheeks
My throat hurts
Memories come and go at some point of the day, the laughs we shared puts me to sleep at night
I let him in too many times for him to…
Fade away
I loved him too many times for him to…
Fade away
He was mine and I was his, so why did he have to…
Fade away?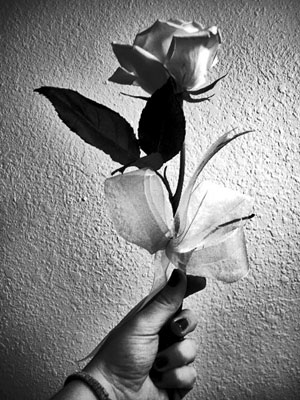 © Lauren R., Edmond, OK