Perennial
July 12, 2010
As a boy,
He fingered queen anne's Lace,
Put it in his hair
And pretended he was a bride.
Among the hickory trees,
A girl in the silence of the field.
Only the wild goose-plums
And the cotton mouths would know.

He wanted to be a sailor
Until he read the Odyssey.
After that
He wanted to be a geranium
But when people asked
He said, "lawyer,"
Because nobody believed
He could stay rooted
For over 2 years.

One day he left
And sat with the littered corn husks,
Thought of elephant grass and banana leaves
And how it's too cold
To grow them here.
He grew roots to the ground,
And proved against all odds
That he was perennial
After all.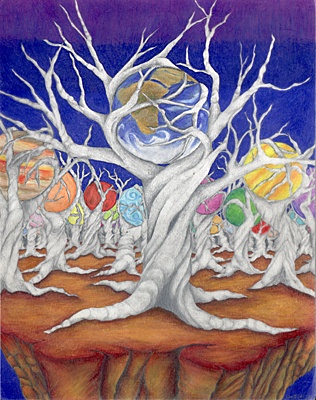 © Sara P., Lake Mary, FL