Black
July 12, 2010
She appraises the blue cotton sky
Through stylish blackened windows
That frame her room, her eyes, her life.
They push back the crudely inquisitive
Blots of color that threaten to mar
The pure blackness.
They restrain the sunlight that dares
To slant across her
Gloved fingers clasped around the neck
Of a wineglass, filled
With thick black coffee
Not weakened by the sugar that masks the bitterness
Not diluted by the milk that ruins the black.
Black.
The absence of color and the denial of it.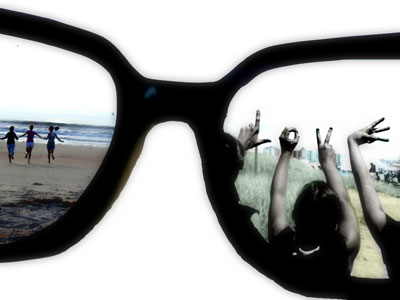 © Christina G., Bedford, NH