Role Models
July 12, 2010
I remember,
Looking up to big kids,
Wanting more than anything
To be tall and older like them.
Stuck between a kid and a grown-up.
Even as I child I understood,
To be in-between would definitely
Have its perks.
What I didn't think of,
Where the cons with being
A big kid.
I still play dress up,
Just now its with Homecoming dresses,
Not Cinderella ones.
Pulling all nighters for Algebra,
Wishing I was still learning how to multiply.
Babysitting little kids,
Getting paid and playing
'Grown Up'.
Years
From
Now…
I'll dress up,
Maybe in a big white dress,
A lot more similar
To the Cinderella ones
I once wore.
Trying to remember back to algebra,
So I don't screw up my bills,
Having kids of my own,
No longer just
Playing
Grown up.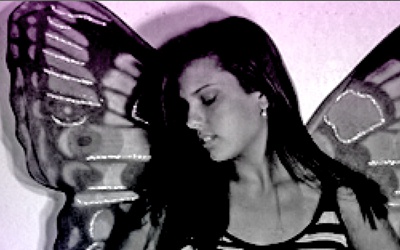 © Kathleen M., Rowlett, TX