Separation
July 10, 2010
Politicians place themselves in their respective pews,
their dull crosses dangle, entangled in their chest hair.

They slouch, engulfing the finest of Cuban tobacco,
lips suctioned to the ends of the boring brown wrappers.

They drag the fumes to the pits of their charcoal lungs,
their wheezy respiration stifles the young priest.

Some make their presence known because they possess true faith,
others arrive because they campaigned on god's famous shoulders.

Whatever the motivation, whatever the inclination,
they have no sort of significance, nor any importance.

For we the people will never know the veracity,
unable to view through their impervious hooded cloaks.

They warned about this sort of thing, those past presidents,
emphatically emphasizing critical separation.

I presume their aspirations are now merely untilled soil,
and their visions of America dishonest hallucinations.

For we the people are not a united people at all,
so long as it remains one nation under god.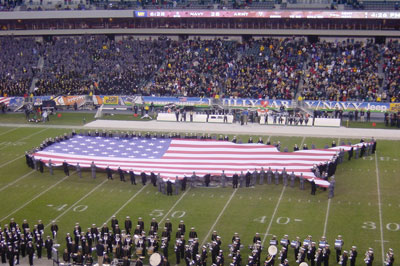 © Kristin B., Middletown, DE